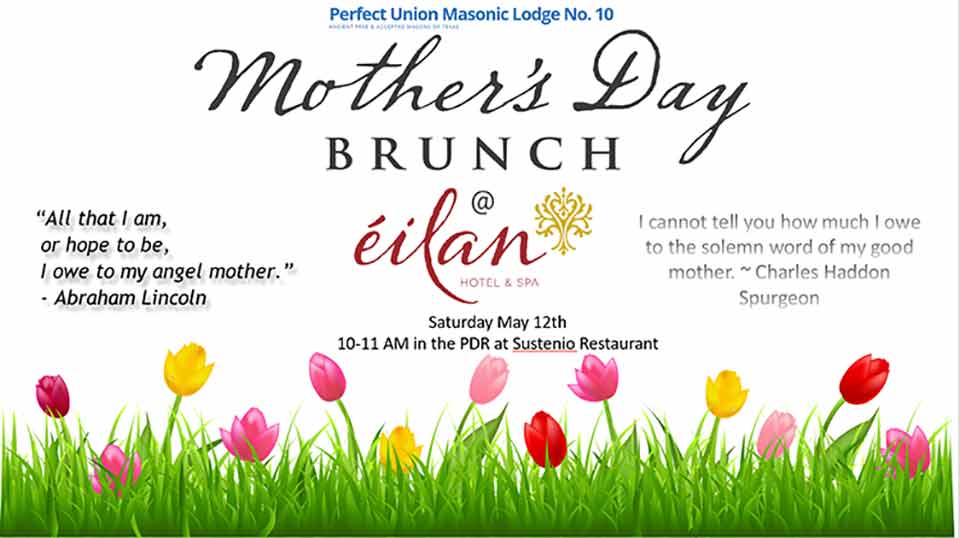 Anyone interested in the Mother's Day Brunch, please call or contact the secretary as listed below:
Adolph "Anthony" Trujillo II, PM, Secretary
Perfect Union Lodge #10 AF&AM
PO box 781446
San Antonio, Texas 78278
210-306-9459 (lodge Phone)
---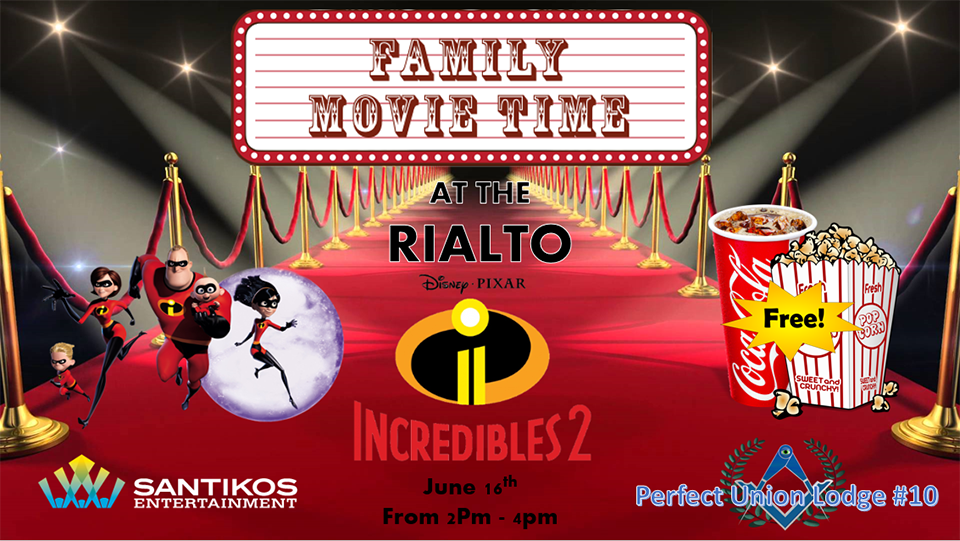 Limited ticked available.  For more information, call the secretary Anthony Truijillo II at 210-306-9459.
Click on the picture to download a .pdf file.
---
Stated Meetings – 1st Tuesday of each month at 7:30 PM. Dinner at 6:30 PM (family welcome to dinners).
Upstairs in the beautiful Perfect Union No. 10 Lodge Room (downstairs if someone cannot climb the stairs).
EA's and FC's are welcome at Lodge, and we will open in the EA Degree if EA's are present (unless conferring higher degrees).
Masonic education sessions, including candidate instruction, degree practice, esoteric instruction, and general Masonic edification, etc., will be held on the 4th Tuesday of each month at 7 PM.
Watch our newsletter – the "Buzzin's" for all special program announcements.
Link to the 39th Masonic District Calendar – events from all Lodges in the District