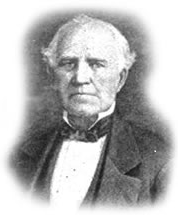 SAM HOUSTON HALL OF FAME
MASONIC GRAND LODGE LIBRARY AND MUSEUM OF TEXAS
The Sam Houston Hall of Fame was originated at the suggestion of R:W: Harvey C. Byrd,
Grand Secretary, to:
Recognize and memorialize the Masonic activities of Sam Houston;
Preserve financial security for the Masonic Grand Lodge Library and Museum of Texas;
Honor and perpetuate the names of contributors as a part of Masonic History in Texas.
Perfect Union became a member of the Sam Houston Hall of Fame on July 30, 1996.
Read about the life of Sam Houston and why the Masons of Texas hold him in such high esteem.