Short Talk Bulletin Podcast

From www.shorttalkbulletin.com:  "Every month since 1923 the Masonic Service Association has published The Short Talk Bulletin, which was to be an informative, chatty discussion of some aspect of Freemasonry: symbols, allegories, history, individuals, etc. They are sent to all Lodges of the constituent Grand Lodges, and are intended to be read in all Lodges. Here, we are bringing all of these jewels of Masonic Light to life, so that Masonic Education may happen wherever Brothers are." Click here or the clipart above to go to all of the Episodes.  Since March 2019, they have presenting a past Short Talk Bulletin in an audible version as a podcast or downloadable audio file twice every week. You can find these on the linked website.
A Paper from the Masonic Service Association:
"Masonic Questions Answered by the Courts" - a .pdf document you can download.
Books
Many books have been written about Freemasonry.  One writer was Carl Harry Claudy, who wrote many books that have helped Lodge officers become better officers.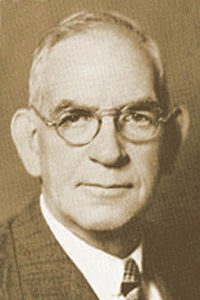 Carl Harry Claudy (January 13, 1879 – May 27, 1957) was an American author, magazine writer, and journalist for the New York Herald.
Claudy's association with Freemasonry began in 1908, when, at the age of 29, he was raised a Master Mason in Lodge Harmony No. 17 in Washington, DC.  He served as its Master in 1932 and eventually served as Grand Master of Masons in the District of Columbia in 1943.
His Masonic writing career began in earnest when he became associated with the Masonic Service Association in 1923, serving as associate editor of its magazine, The Master Mason, until 1931. Under his leadership the Masonic Service Association was brought to a place of preeminence through his authorship and distribution of the Short Talk Bulletin which made his name familiar to virtually every lodge in the country. He authored approximately 350 Short Talk Bulletins. In addition to the bulletins themselves, he wrote and distributed innumerable digests, special bulletins, and portfolios of an historical and factual nature.
Some of the Books About Masonry by Carl H. Claudy
Introduction to Freemasonry – Entered Apprentice
Introduction to Freemasonry – Fellowcraft
Introduction to Freemasonry – Master Mason
The Secrecy of Masonry by Carl H. Claudy from the District of Columbia "The Master Mason" - July - August 1924
Planning Your Funeral
No one knows when, where and under what circumstances he or she is going to pass away, therefore this guide is given to you as a gift of information and special desires to assist you at a time when the family must make a number of difficult decisions.
This Funeral Guide was prepared by:
Lewisville Lodge No. 201 A. F. & A. M.
603 Manco Road, Lewisville, TX 75067